"Is This Offensive and Loud?" Vinyl by Nat Vazer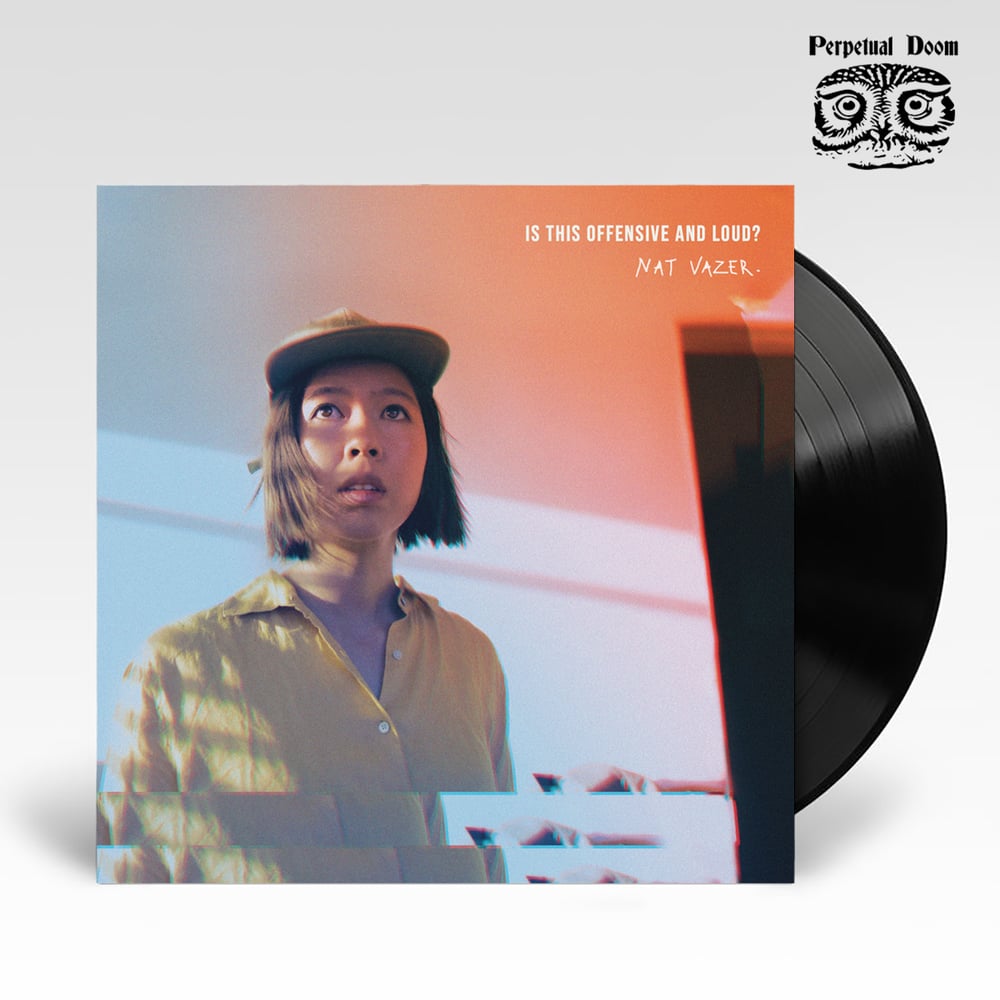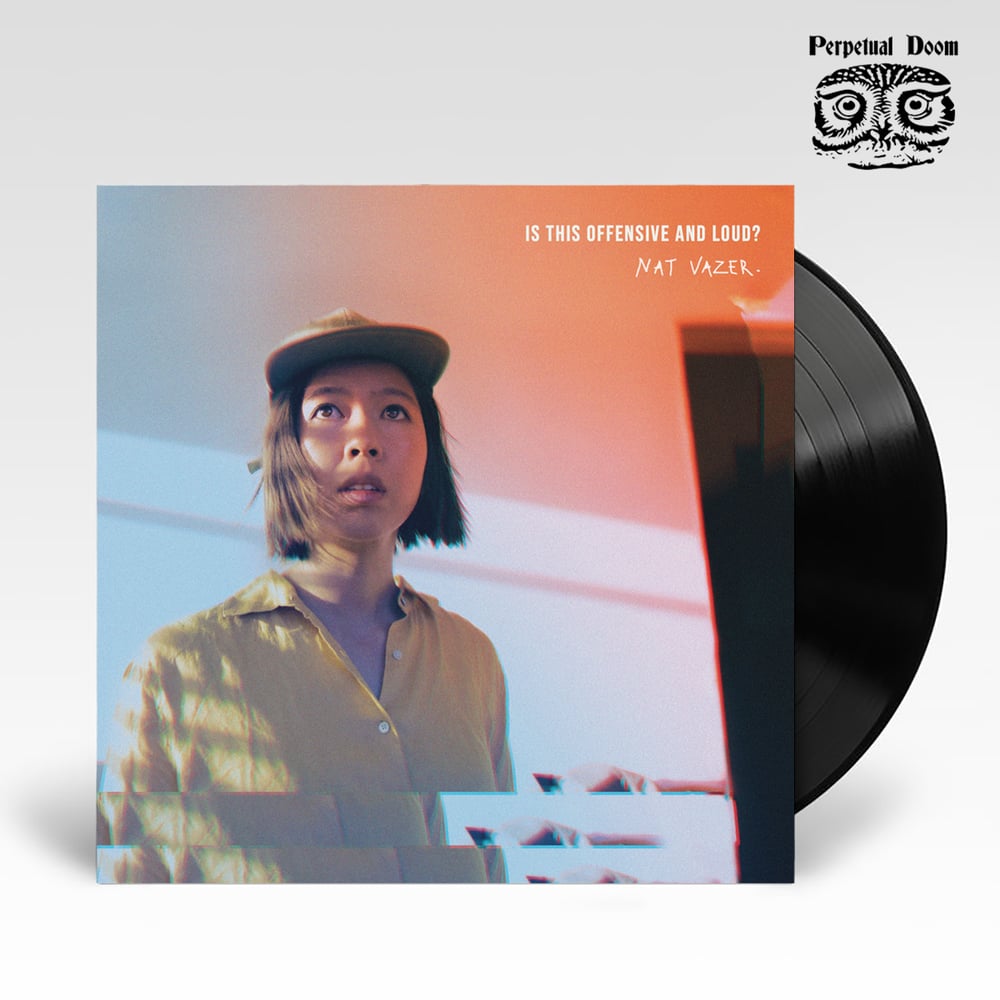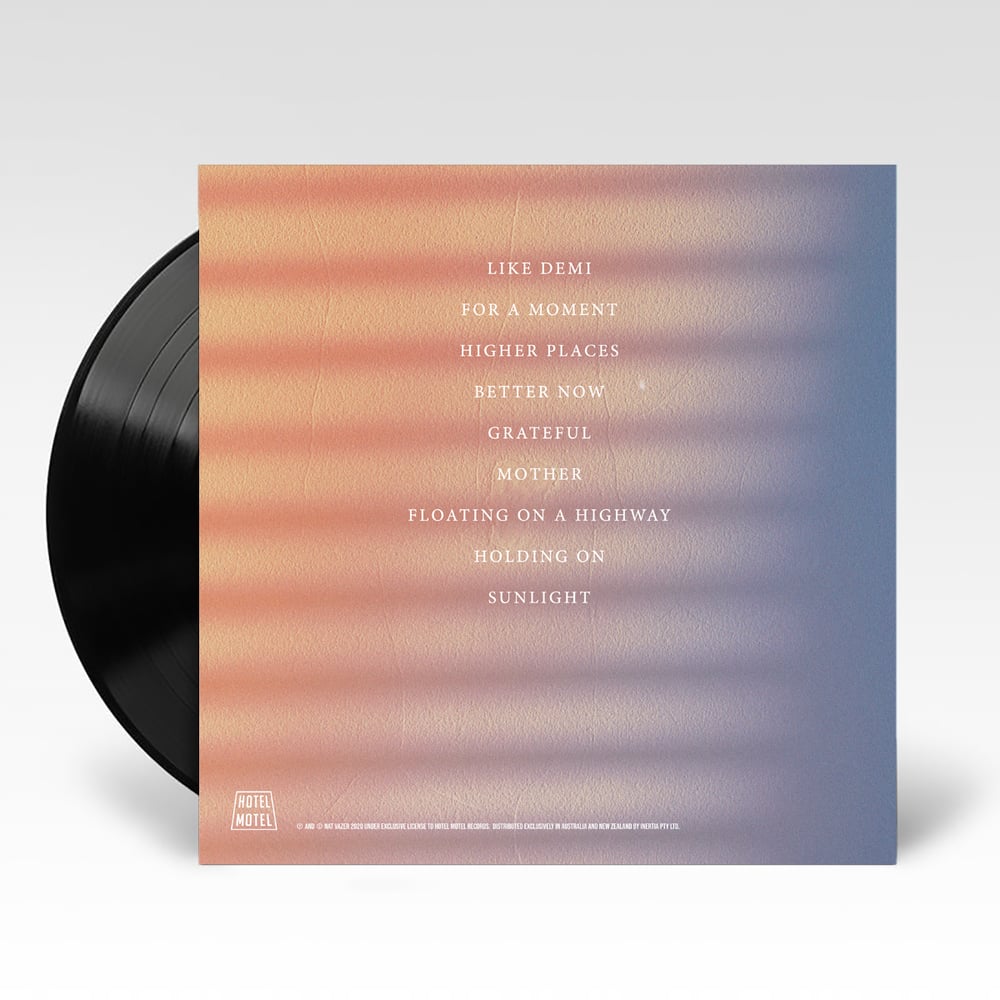 Nominated for The AMP (Australian Music Prize) 2020 Award.
Are you out of fucks to give? Nat Vazer knows the feeling. Few records capture the "Spirit of 2020" like Is This Offensive and Loud?, songs written for a year of uncertainties and doubts. Laying aside her career as a lawyer in Australia, Nat wrote this album on a sojourn in North America. As a result, the tracks bear the imprint of the uneasy work of self-definition. Don't be fooled by the glimmering guitar and fulsome production—this is a record of hard things. Although "Like Demi" opens with a hushed voice over gentle strums, as Nat sings about cutting her "hair so short like Demi Moore in 'Ghost'," the nostalgia is only a cover for defiance: "And people would ask if I was a boy / And I would ask them 'why?" As in: Why does it matter how I define myself? Why do you care? Why should I? It's questions like these that propel this search for assurance, identity, and power. Questions like those that deride platitudinous overtures to diversity on the brazen jam-out "Grateful": "I should be grateful? Grateful to my own mother? Grateful to fill the quota?" Or the questions that structure the mournful slow burn "Better Now," which searches for hope amidst a litany of all-too-familiar forms of contemporary violence. Or those that underpin the struggles of familial illness on "Mother."
Limited Edition 140g Black Vinyl w/ Perpetual Doom logo.
Limited to 30 Copies.
Tracklist:
1. Like Demi
2. For A Moment
3. Higher Places
4. Better Now
5. Grateful
6. Mother
7. Floating On A Highway
8. Holding On
9. Sunlight
Release Date: February 3, 2023
released by:
Perpetual Doom
release/catalogue number:
PD006