"Nine Lives" Cassette [Reissue] by Phil Thomas Katt (PREORDER)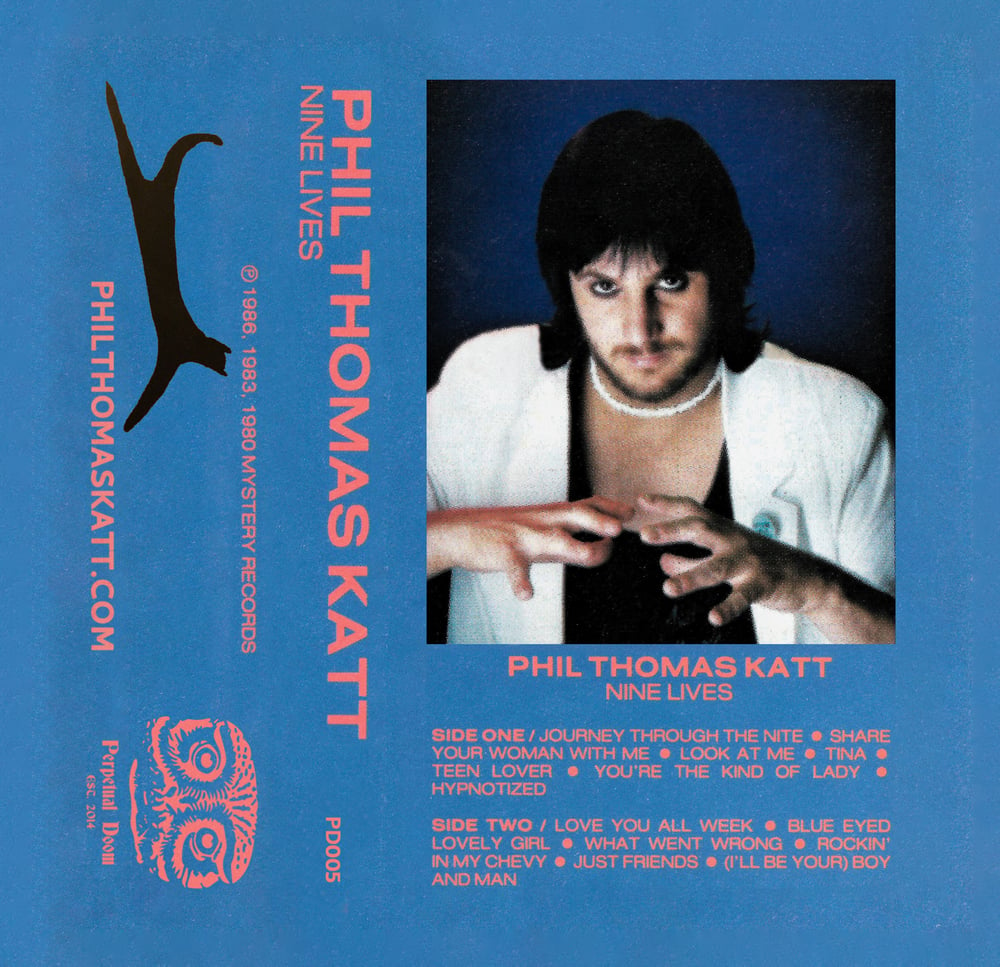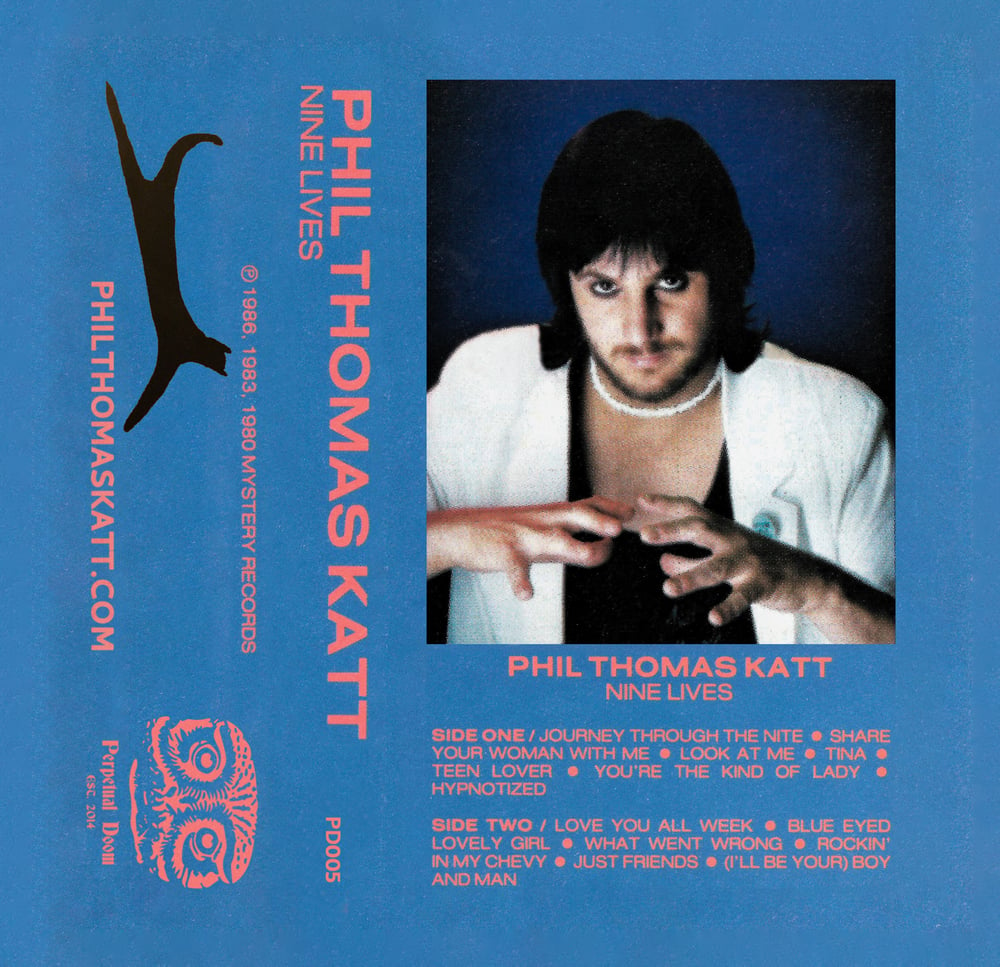 This cassette contains 13 classic tracks from the debut album 'Nine Lives' by the "eccentric" Phil Thomas Katt. In 1986, Phil developed a cult following in Pensacola, Florida after faking his death as a publicity stunt for this self-released album. After things were cleared up with the police, the cassettes began being passed around among fans of the underground music scene. That year you could easily hear "Share Your Woman With Me" or "Tina" playing from car stereos outside of roller rinks or from boomboxes on the Gulf Shore. If you knew of PTK then you were in the know.
Perpetual Doom is pleased to bring you these original songs of teenage innocence and excessive sexual innuendo. We guarantee you're going to wear this tape out. As Phil would say, "it's cool."
More about Phil Thomas Katt: Click Here.
Pro-dubbed, pro-printed audio cassette w/ fold-out j-card!
Limited to 100 Copies. Limited quantity of Phil Thomas Katt stickers available as add-on.
Release Date: TBA
Tracklist:
1. Journey Through The Nite
2. Share Your Woman With Me
3. Look At Me
4. Tina
5. Teen Lover
6. You're The Kind Of Lady
7. Hypnotized
8. Love You All Week
9. Blue Eyed Lovely Girl
10. What Went Wrong
11. Rockin In My Chevy
12. Just Friends
13. (I'll Be Your) Boy And Man
released by:
Perpetual Doom
release/catalogue number:
PD005
"Look At Me" Video Here: Watch