"Box Truck Boogie" CD by Tommy and The Ohs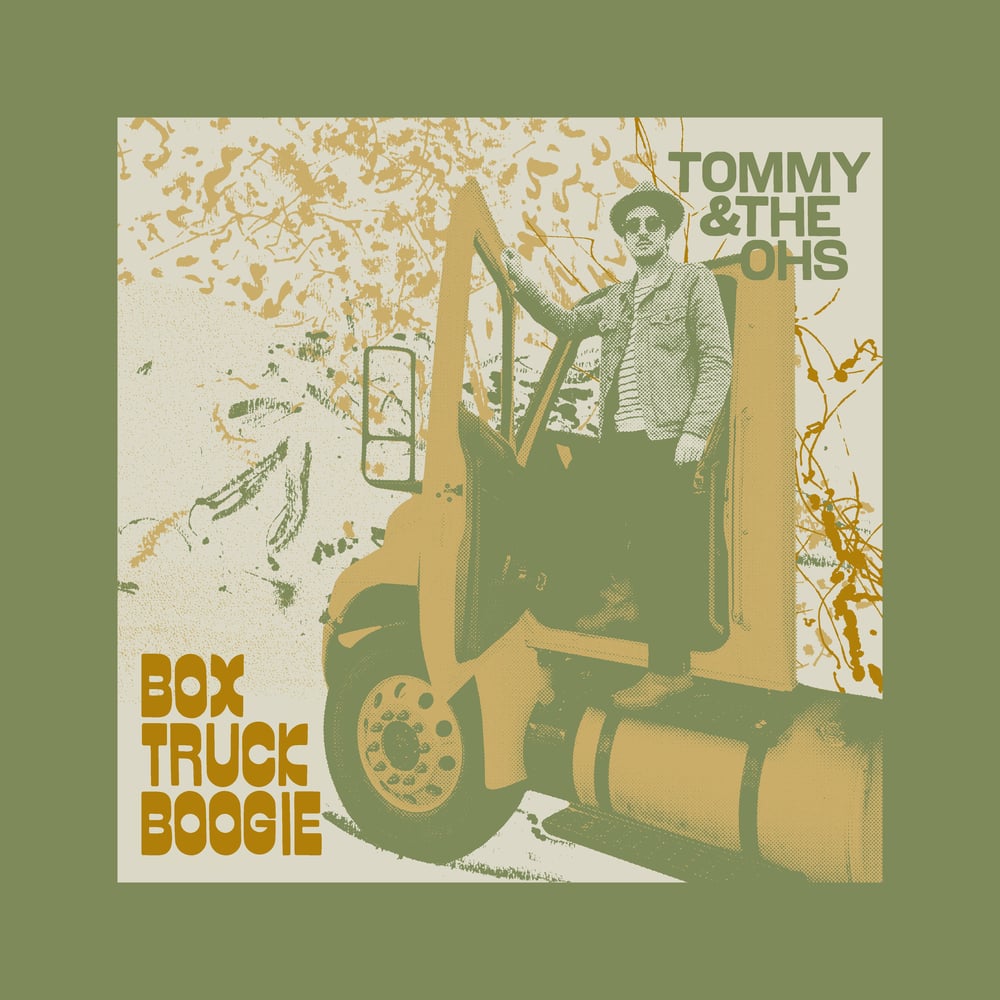 "A staunchly wondrous collection of country tunes that arrive like a time capsule." -Paste Magazine
"Ran it a play and I must say; --- visualized some dancers dancing, like on a dancing floor. And the lights were down low and the dancers knew the score. That is; they really knew how to dance. I don't know about the jig, but the sky was pretty big. I heard a female in the mix, that is how I get my kicks. Love it or Leave it."
- Michael Hurley
Perpetual Doom is proud to present the new full-length album from Tommy and The Ohs: Box Truck Boogie. Turning inland from the psychedelic coastline of 2022's Mariposa Gold, Thomas Oliverio heads homeward on this shimmying showcase of Alt-Country songwriting and arrangement. It is a record designed to sit comfortably next to the Ohs' previous experiments while driving new life into well-known sounds, resulting in compositions that feel familiar as the heartland roadside, as refreshing as a highway breeze.
On Box Truck Boogie, Oliverio and his band pare down their sound to elegant roots playing and lyrics that pierce with the wisdom of experience. This time he draws on his own cross-country trips, navigating 13,000 miles across North America in a big rig he had to teach himself to drive- a simultaneously terrifying and exhilarating lesson in life on the road: weigh stations, border crossings, diesel, DEF, Sedona at sunrise. The spirit of that journey—and the FM tunes he picked up along the way—invests the album with a buoyant troubadour quality, full of homecomings and partings, lovings and leavings.
That kicks off with "I Don't Know What I Was On (But Honey I'm Off It Now)," an opener that revels in boozy piano while speaking of sobering up and coming clean. The party builds to telecaster and fiddle trading solos in fine Ameripolitan fashion. "You said you wanted a change, you said you wanted to part," Oliverio sings. "But honey all we need is a second start." The invitation extends to listeners, too—this is a reunion we're all intended to enjoy.
A ghostly melancholy floats through "So It Seems," where gentle Spanish guitar and vivid strings serenade a love that is not quite lost. Oliverio speaks of a relationship gone wrong but not gone, in which "the rest is history, or so it seems." It makes a perfect pairing with the casual sorrow that laces through his arrangement of Silver Jews' "Candy Jail," a rendition Oliverio describes as "me covering Zeb Zaitz covering David Berman."
With a cinematic glimpse of various comings and goings, "Ciao, Bella" captures the heart of Box Truck Boogie. The gentle decay of a steel drum introduces a hypnotic meditation on loss: "When you wake up and know it's time to go, you can't take up pockets of silver and gold." Still a glimmer of hope remains on the horizon, as Tommy and The Ohs reveal on the final rambunctious track: "Pig on a Train." There Oliverio offers a bit of hard-earned insight, the kind only a lifetime of rodeos can afford you: "Sometimes its the light at the end of the tunnel," he sings, "sometimes its the light of a train."
Tracklist:
1. I Don't Know What I Was On (but Honey I'm Off It Now)
2. On Yer Own
3. So It Seems
4. Candy Jail
5. Ciao, Bella
6. Reputation Tour
7. In Misery
8. Angel Baby
9. Pig On A Train
Digital Release Date: October 27, 2023
CDs shipping out on or around December 8, 2023
released by:
Perpetual Doom
release/catalogue number:
PD071