"It's So Easy (When You Know What You're Doing): A Tribute to Ted Lucas" Cassette by Various Artists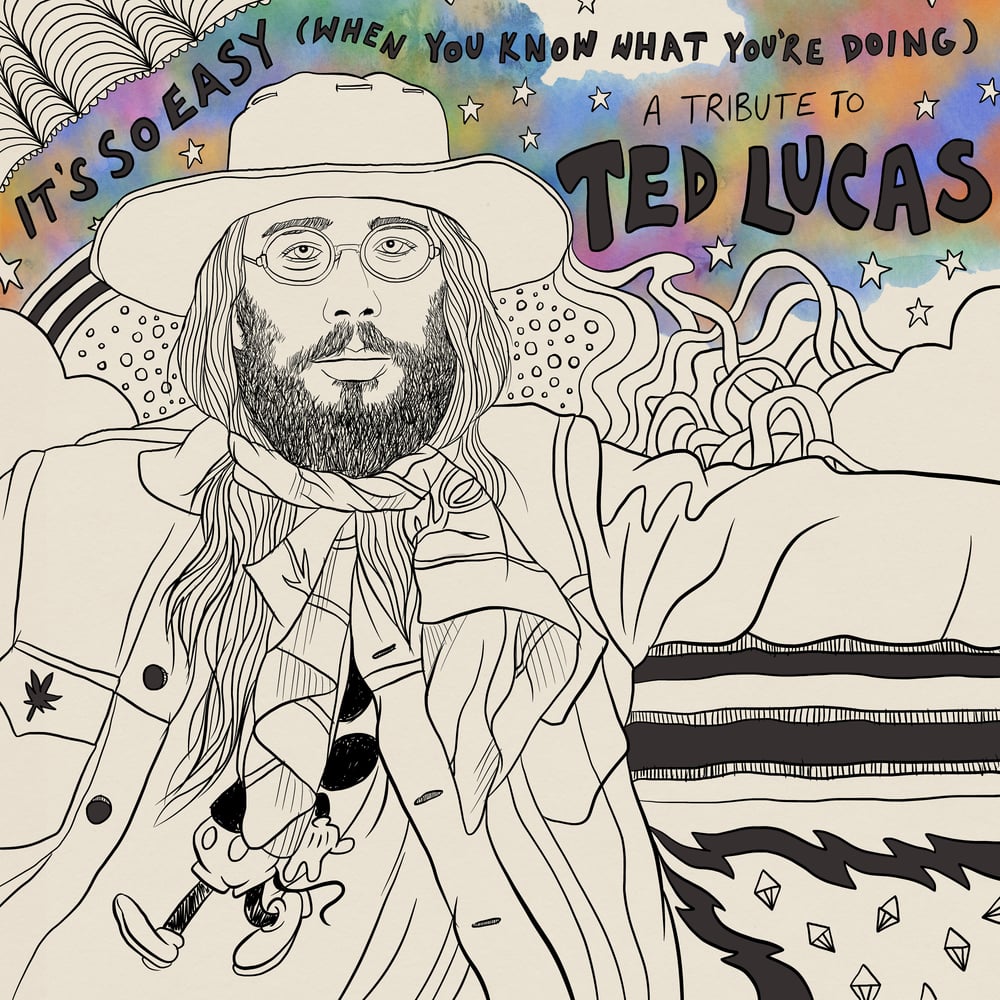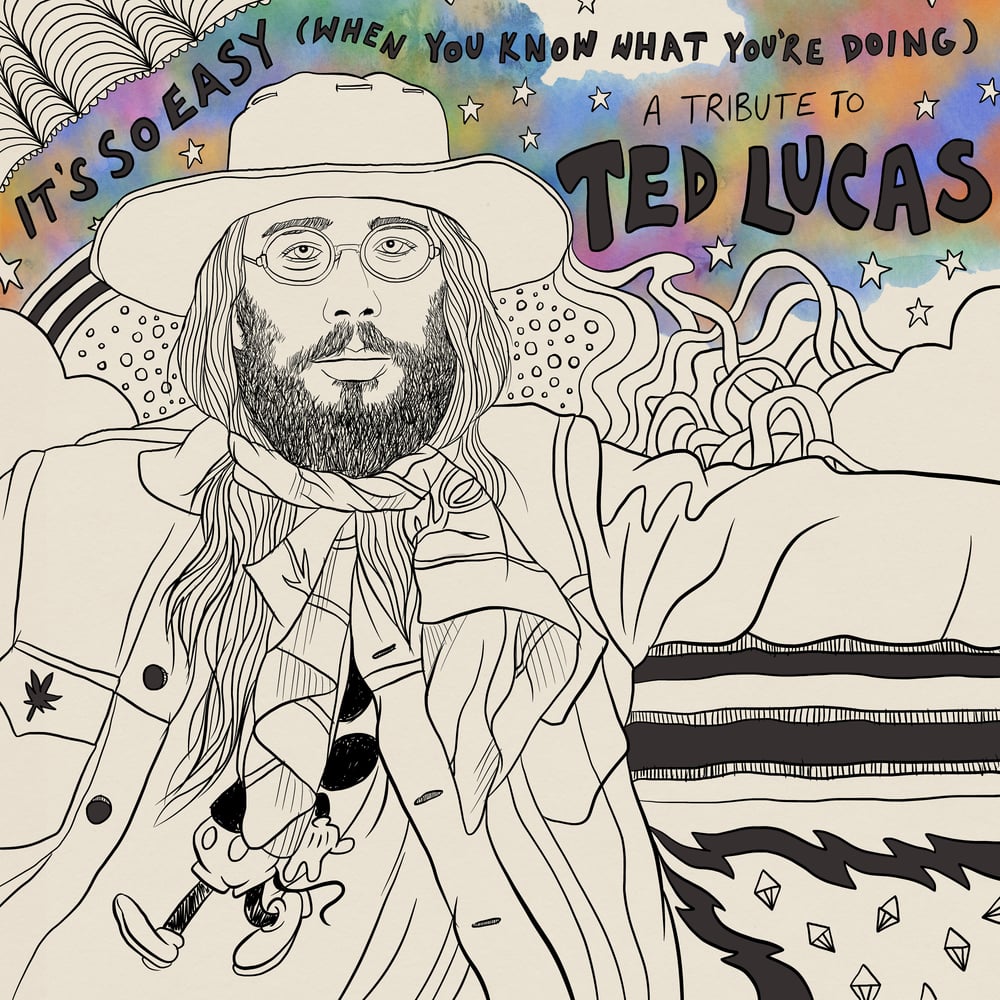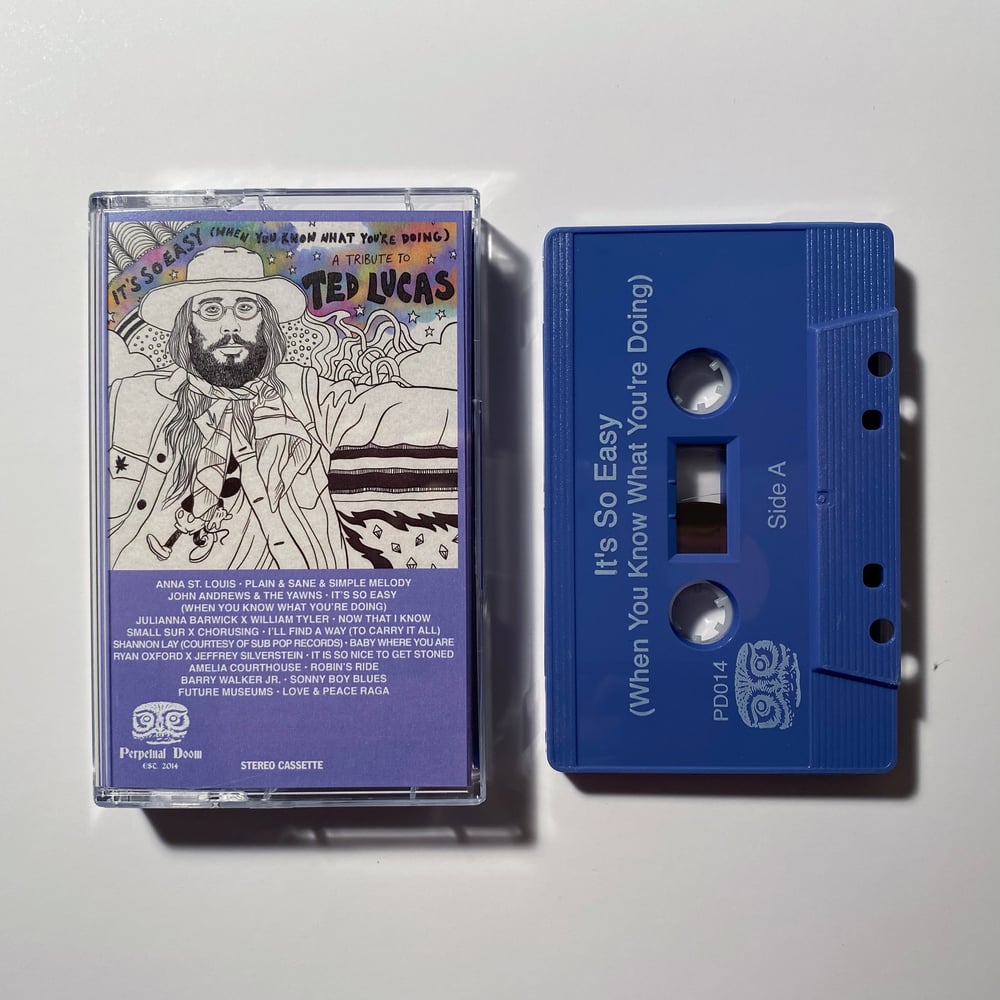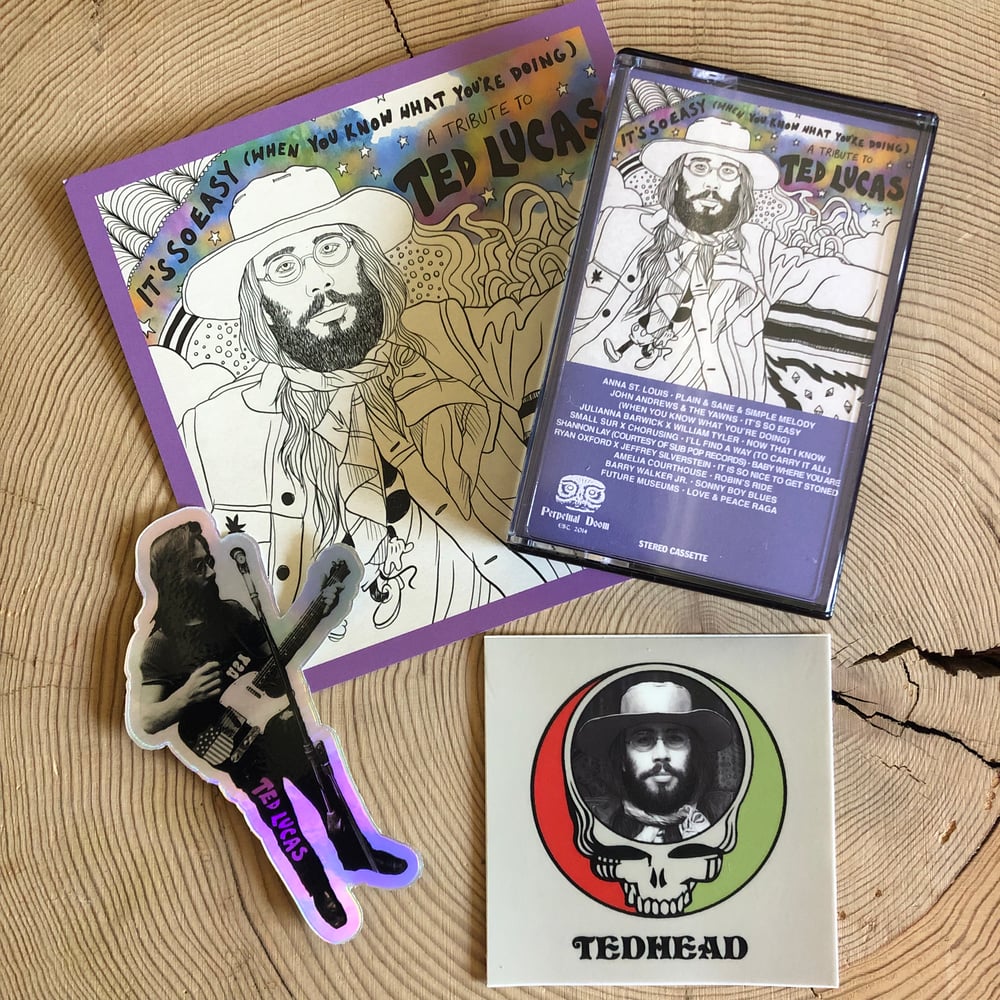 Perpetual Doom is proud to present It's So Easy (When You Know What You're Doing): A Tribute to Ted Lucas. A legendary figure in the Motor City's psych rock scene of the 1960s, Ted Lucas released only one album under his own name—1975's Ted Lucas, fondly remembered by fans and aficionados as "The OM Album." For decades, the record has persisted as one of rock's best-kept secrets. Now this mysterious collection of plaintive folk ballads and far-out instrumental numbers finds new life in a compilation by a remarkable lineup of artists, including Anna St. Louis, John Andrews & The Yawns, Julianna Barwick and William Tyler, Small Sur and Chorusing, Shannon Lay, Ryan Oxford and Jeffrey Silverstein, Amelia Courthouse, Barry Walker Jr. and Future Museums.
Artists profiles and more: Click Here.
Curated by Jeffrey Silverstein
Album artwork by Jess Rotter
***All purchases include digital copy of the album.
Package Options (use dropdown when adding to cart):
1. Cassette Only: $11
2. Deluxe Edition: $15 includes Tedhead sticker, holographic Ted sticker, and a postcard of Jess Rotter's album cover art.
Pro-dubbed, pro-printed audio cassette w/ fold-out j-card!
2nd Edition. Limited to 100 Copies.
Release Date: May 14, 2021
Tracklist:
1. Anna St. Louis - Plain & Sane & Simple Melody
2. John Andrews & The Yawns - It's So Easy (When You Know What You're Doing)
3. Julianna Barwick X William Tyler - Now That I Know
4. Small Sur X Chorusing - I'll Find A Way (To Carry It All)
5. Shannon Lay (Courtesy Of Sub Pop Records) - Baby Where You Are
6. Ryan Oxford X Jeffrey Silverstein - It Is So Nice To Get Stoned
7. Amelia Courthouse - Robin's Ride
8. Barry Walker Jr. - Sonny Boy Blues
9. Future Museums - Love & Peace Raga
released by:
Perpetual Doom
release/catalogue number:
PD014
*10 percent of all sales to be split between Seven Mile Music + Detroit Sound Conservancy.