"Surrender At Permanent Records Roadhouse" Cassette by Austin Leonard Jones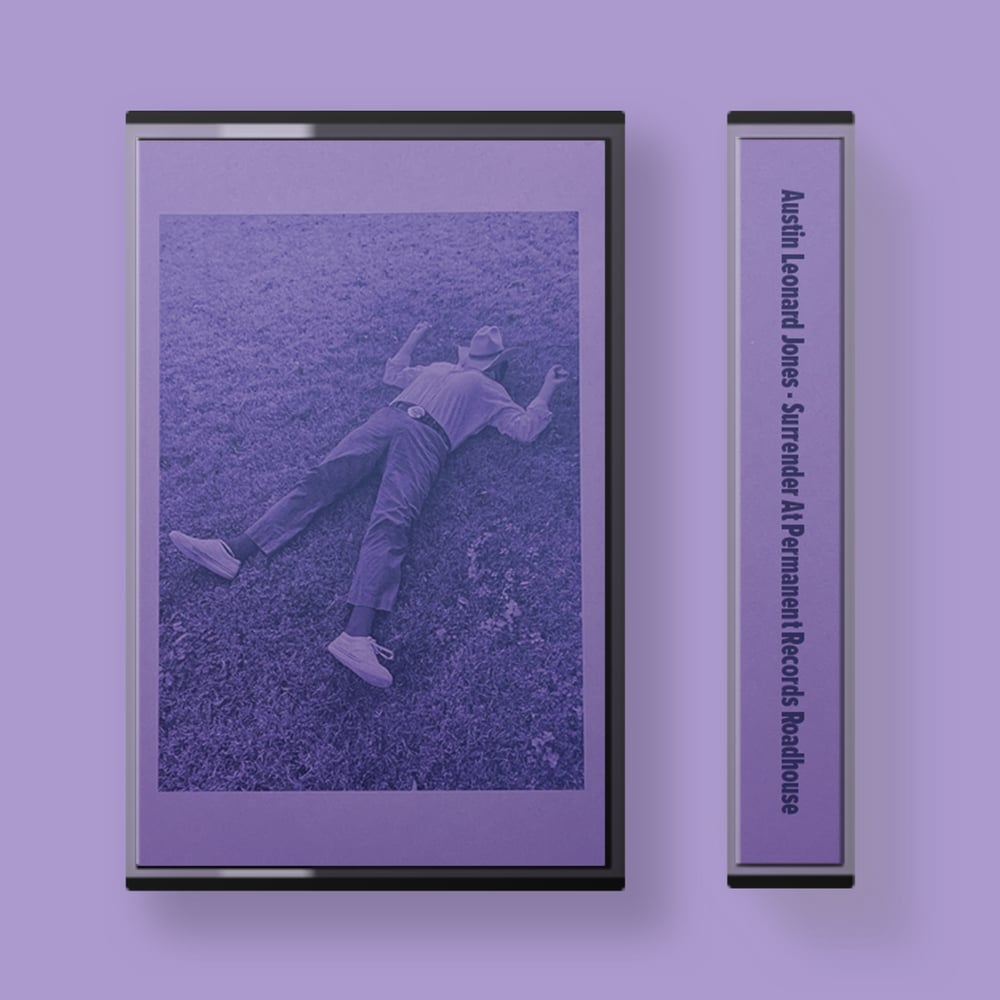 "Everything has to do more things now. You have to work at least two jobs. A coffee shop has to sell beer or kombucha too. Permanent Records is a record store and a road house. They invited us to play weekly for the month of march. An Australian, four Texans, a guy from Cincinnati and a nurse. We screamed and we shouted, but eventually we surrendered. This is the armistice." - Austin Leonard Jones
Limited Edition Smoky Tint Cassette of "Surrender At Permanent Records Roadhouse". Pro-dubbed, pro-printed audio cassette w/ fold-out j-card.
Only 75 cassettes were made.
Tracklist:
Side A
1. Cape Fear
2. The Night Parrots
3. The Australia Song
4. Back In Black Lagoon
5. Haunted House Party
Side B
6. Hippie Knife Fight
7. Juarez
8. Turkey Vulture
9. Hex'd!
Release Date: August 26, 2022
released by:
Perpetual Doom
release/catalogue number:
PD053