"Rancho Shalom" Cassette by Evan Kertman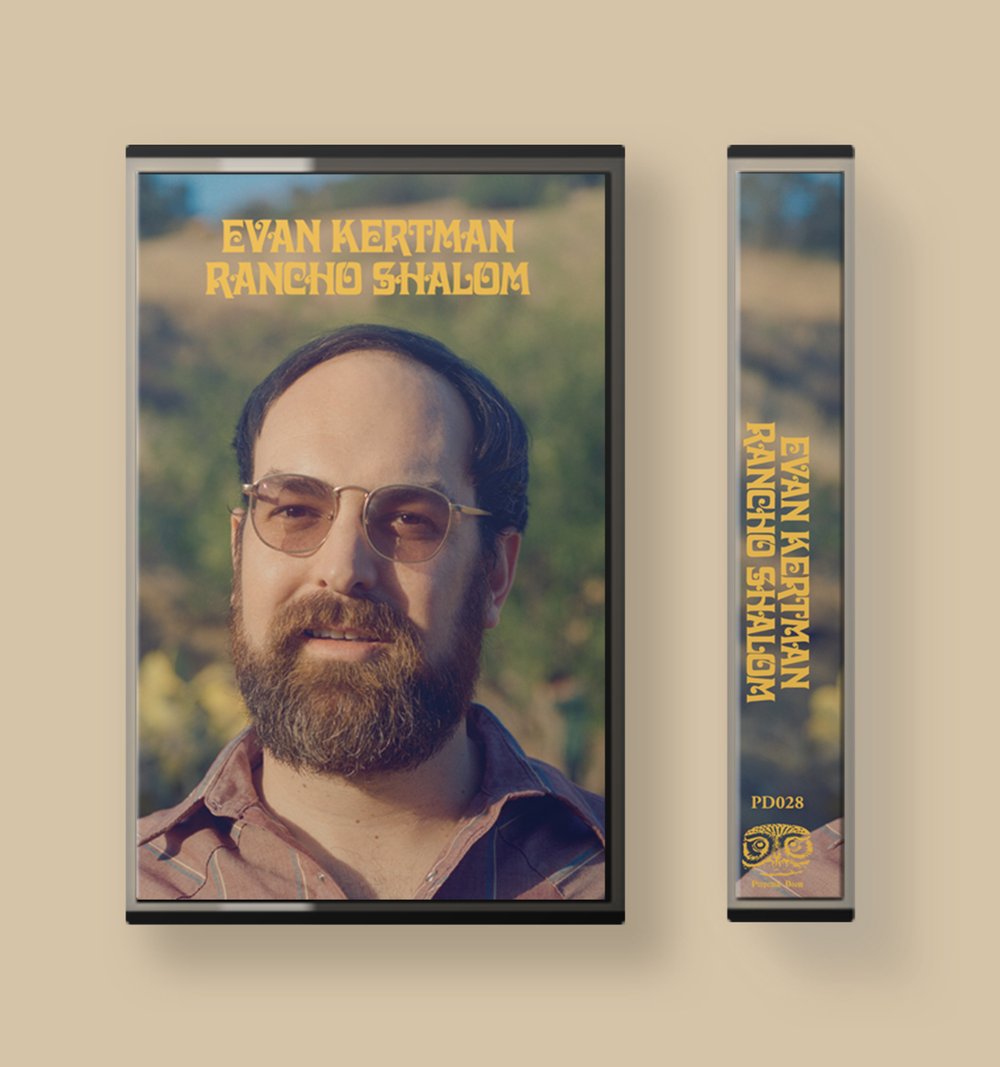 Perpetual Doom is proud to present the debut album from Evan Kertman: Rancho Shalom. Hailing from Los Angeles by way of Japan and West Virginia, Kertman offers sharp-tongued reflections on love and loss in the form of baroque country folk. Recorded alongside multi-instrumentalist Aaron M. Olson, who layers the tracks with harmonica, vibraphone, horns, and strings, Rancho Shalom is a necessity for fans of classic country and Silver Jews, Leonard Cohen, Bob Lind, and Jerry Jeff Walker.
More about Evan Kertman: Click Here.
Limited to 100 copies. Pro-dubbed, pro-printed audio cassette w/ 7 panel fold-out j-card that includes album lyrics!
Tracklist:
1. Rancho Shalom
2. Devotee
3. Only The Birds
4. The New Romance
5. Get It From The Desert, Get It From The Sky
6. Maybe I'm Losin' It
7. No Good Reason
8. The Same Song
9. Every Night
10. Sky High
Release Date: April 29, 2022
released by:
Perpetual Doom
release/catalogue number:
PD028