"Two Peach Trees" Vinyl by Dominic Billett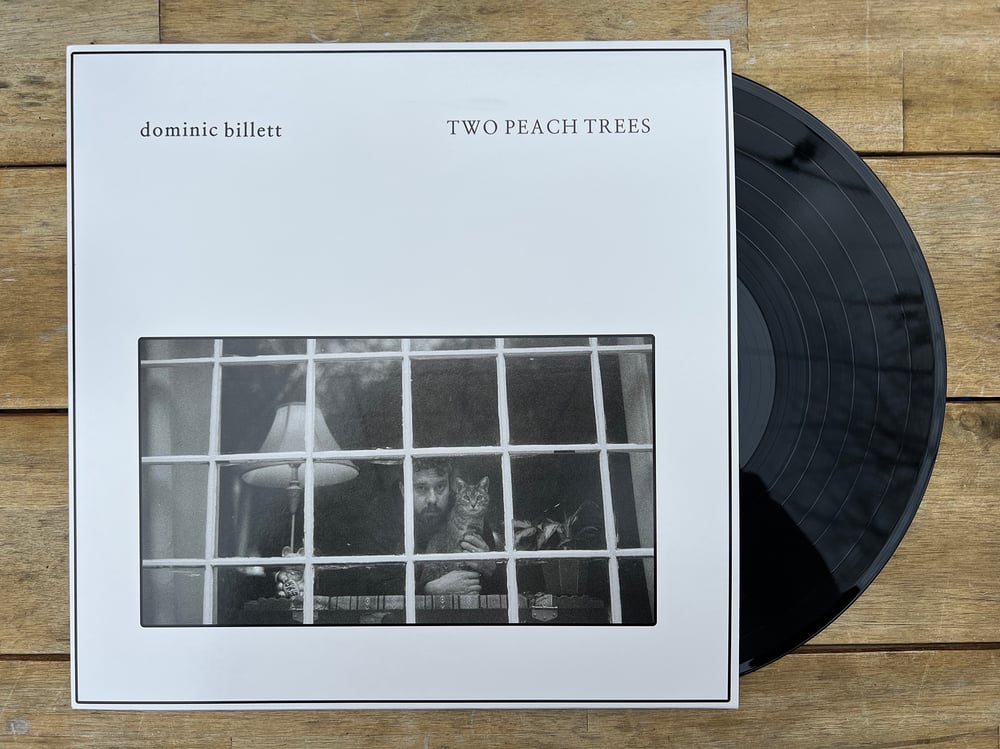 Perpetual Doom is proud to present the debut album from Dominic Billett: Two Peach Trees. Based in Nashville but immersed in life on the road, Billett brings years of work as a professional touring musician to his first proper full-length record. It is a collection of vibrant, distinctly realized songs, drawing from an eclectic mix of sounds, styles, and studio effects and unified by Billett's evocative lyrical insights. The result is a profound debut that speaks to the persistence of longing, artistic discovery, and the tumultuous search for peace.

Remastered and available on vinyl for the first time with two new bonus tracks.
Limited Edition 140g Black Vinyl.
Edition of 200.
Tracklist:
1. Satisfied Heart
2. Merida
3. The Image
4. Portrait
5. Stepping Stone
6. Teach (Bonus Track)
7. Around You
8. Want / Need
9. A Lovely Window
10. Tropical Countries
11. Still (Bonus Track)
12. Rose
Release Date: April 7, 2023
released by:
Perpetual Doom
release/catalogue number:
PD015