"Lucky Nights" Cassette by Mila Webb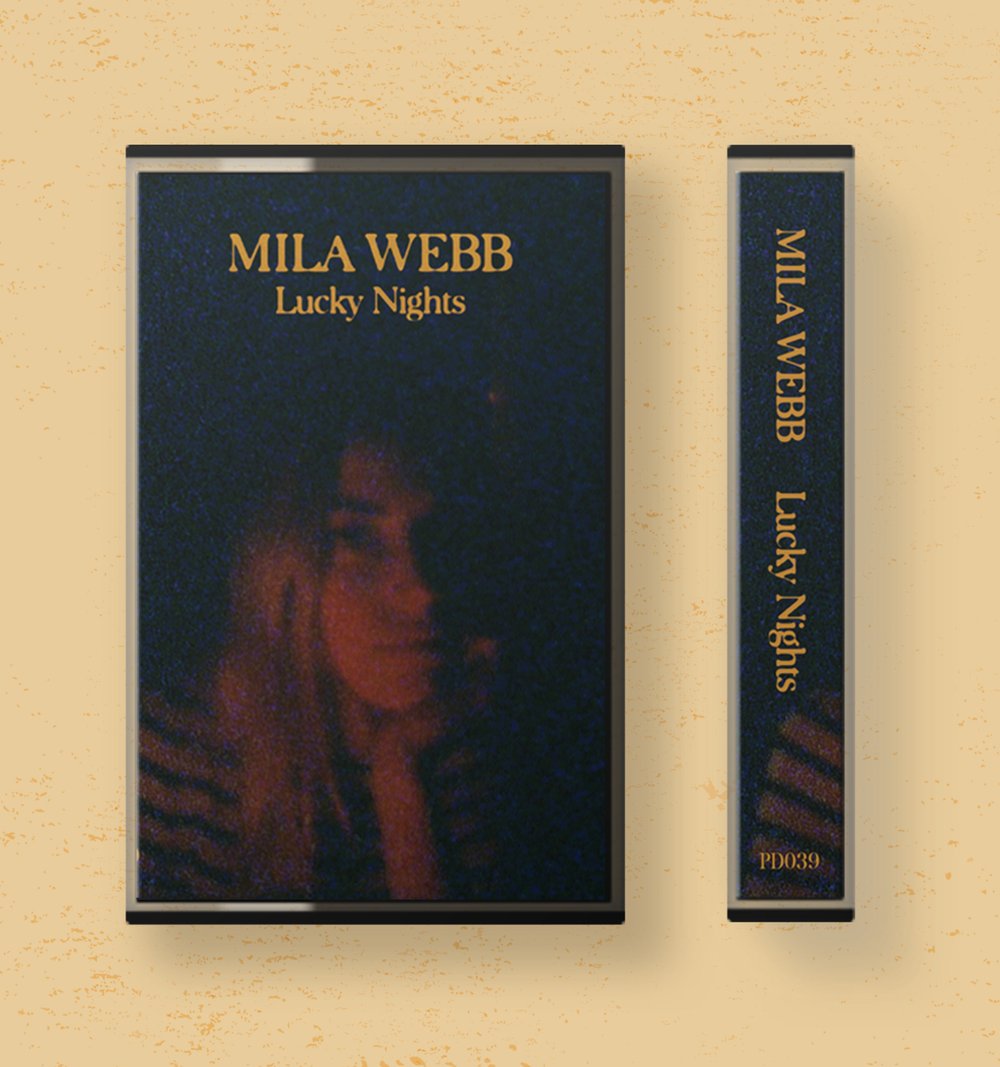 The unearthly folk of singer songwriter Mila Webb blends empyrean lap steel and gossamer melodies to draw the out of body experience of a deeply inner life. Her debut EP, Lucky Nights, arrives in 2022 via Perpetual Doom.
Lucky Nights "is a star-studded venture. It was recorded and co-produced by Chris Cohen (Deerhoof) and features contributions from Harrison Whitford (Phoebe Bridgers), Max Whipple (Midnight Sister), Jay Rudolph (Weyes Blood), Will Canzoneri (Vampire Weekend), and Greg Hartunian. Beyond that, Webb has ties to well-known musicians in her personal life; her dad is Jimmy Webb, best known for writing iconic songs such as "Up, Up And Away" and "MacArthur Park."" - HighClouds Magazine
More about Mila Webb: Click Here.
Limited to 100 copies. Pro-dubbed, pro-printed audio cassette w/ fold-out j-card.
Tracklist:
1. Masterpiece
2. Halos
3. I Was A Rose
4. Lucky Nights
Release Date: April 15, 2022
released by:
Perpetual Doom
release/catalogue number:
PD039