"Live From The Void" Cassette by Karl Blau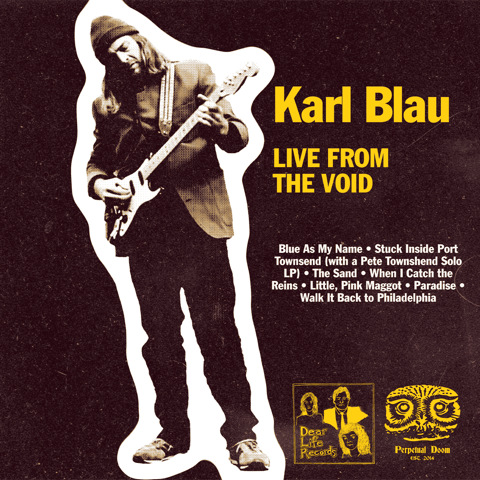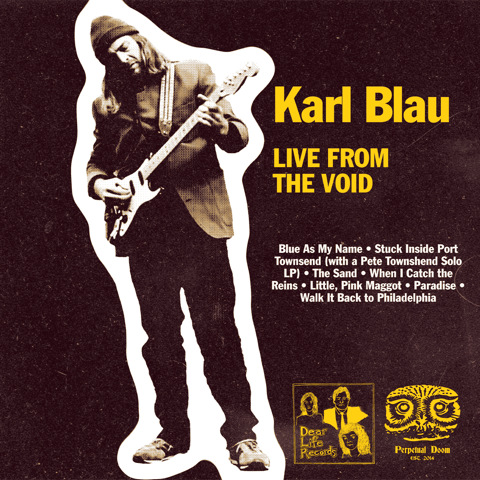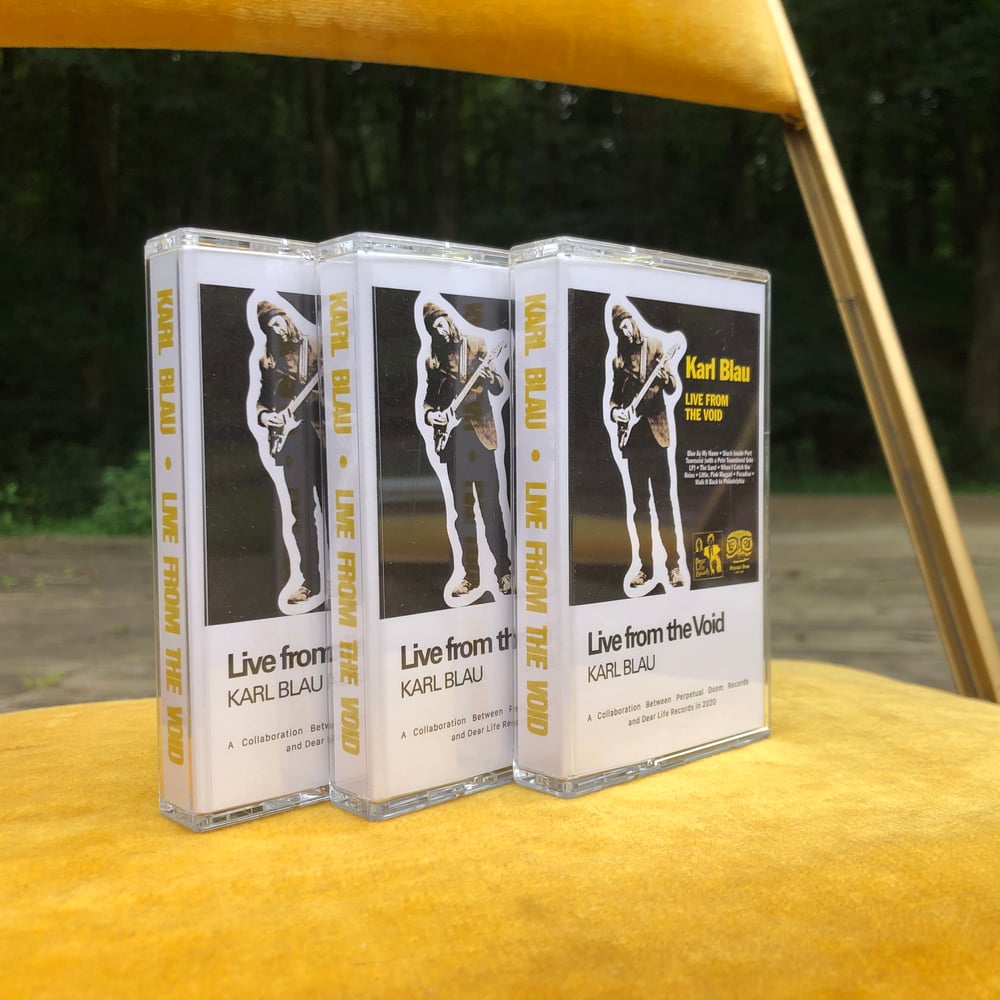 Perpetual Doom and Dear Life Records present Karl Blau…Live from the Void. Recorded in secret one early morning in late 2019, this one-time session captures new material, old favorites, covers, and traces of birdsong. Performed for an audience of zero, in an abandoned amphitheater somewhere on the East Coast.
More about Karl Blau: Click Here.
Pro-dubbed, pro-printed audio cassette w/ fold-out j-card!
***Cassette purchase includes digital copy of the album.
Tracklist:
1. Intro
2. Blue As My Name
3. Stuck Inside Port Townsend (with a Pete Townshend Solo LP)
4. The Sand
5. When I Catch the Reins
6. Little, Pink Maggot
7. Paradise
8. Walk It Back to Philadelphia
Release Date: September 25, 2020
released by:
Perpetual Doom, Dear Life Records
release/catalogue number:
PD004, DLR009
"Stuck Inside Port Townsend (with a Pete Townshend Solo LP)" Video Here: Watch
"When I Catch the Reins" Video Here: Watch