"Feast of Smoke" Cassette by Feast of Smoke (Preorder)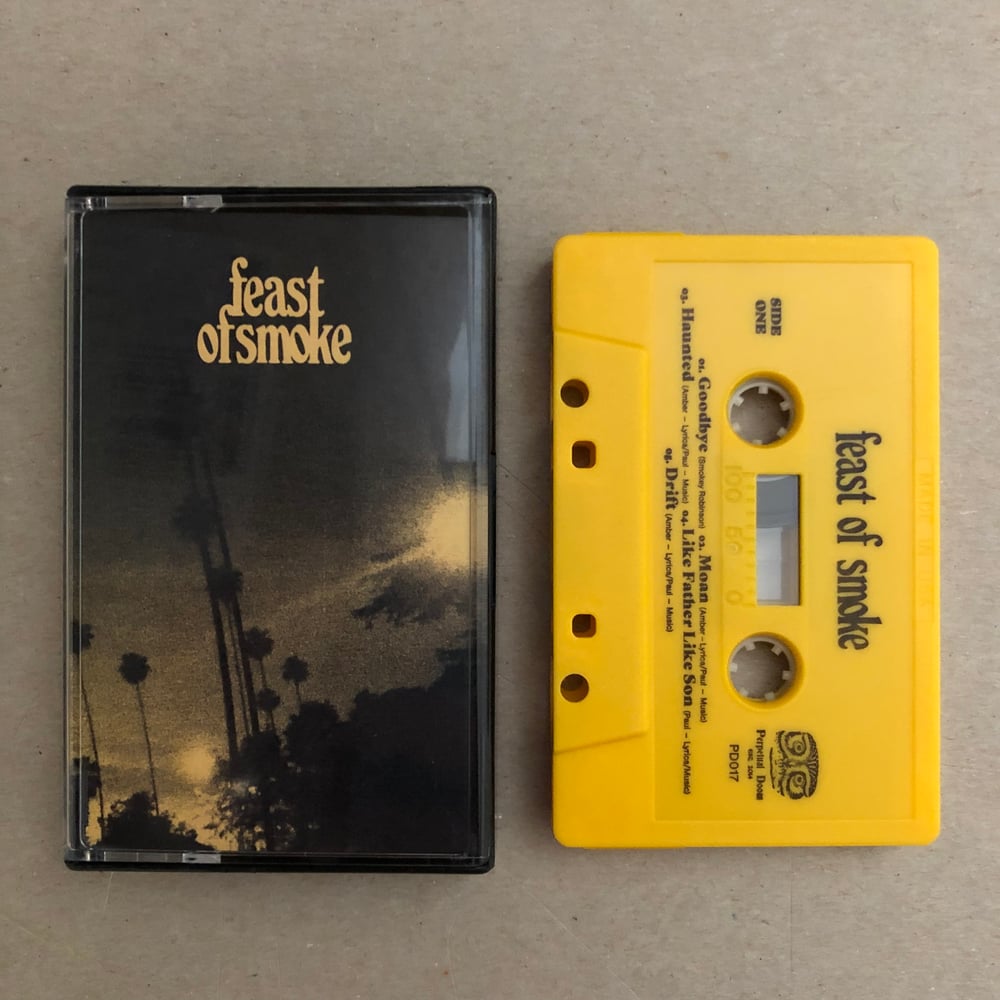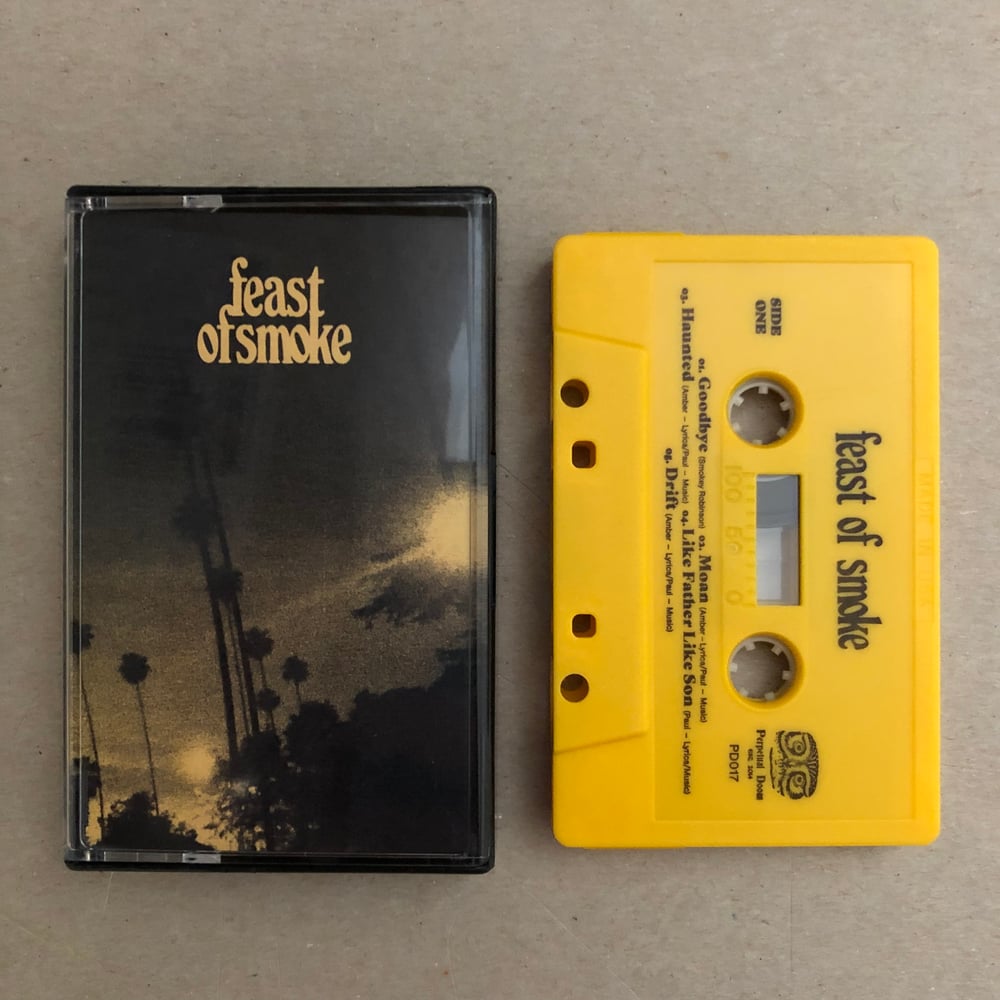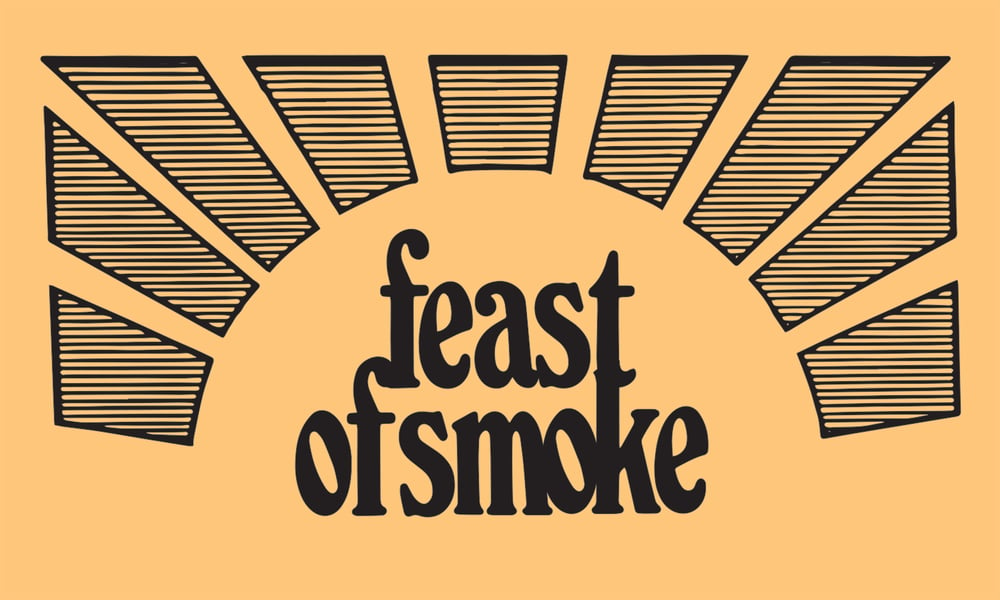 Perpetual Doom is pleased to present the debut record from Feast of Smoke, the recording project of husband-and-wife duo Paul and Amber Oldham. Ringing with ghostly blues, midnight rave-ups and down-tempo pop, Feast of Smoke joins Amber's poetic songwriting with Paul's experience as a veteran producer (e.g. Bonnie "Prince" Billy, Anomoanon) in this hauntingly pleasing collection of original songs.
More about Feast of Smoke: Click Here.
Pro-dubbed, pro-printed audio cassette w/ fold-out j-card! Limited to 100.
Add a 5" x 3" Feast of Smoke vinyl sticker designed by D. Norsen for $2
Tracklist:
1. Goodbye
2. Moan
3. Haunted
4. Like Father Like Son
5. Drift
6. Pleasure
7. Grass
8. TV Queen
9. Lonely
10. Dummy Check
Release Date: October 29, 2021
The turnaround time for vinyl pressing is extremely long right now. If all goes well, vinyl orders are expected to ship out on or around November 19, 2021.
released by:
Perpetual Doom
release/catalogue number:
PD017