Doom Preservation Society Subscription Bundle (2023)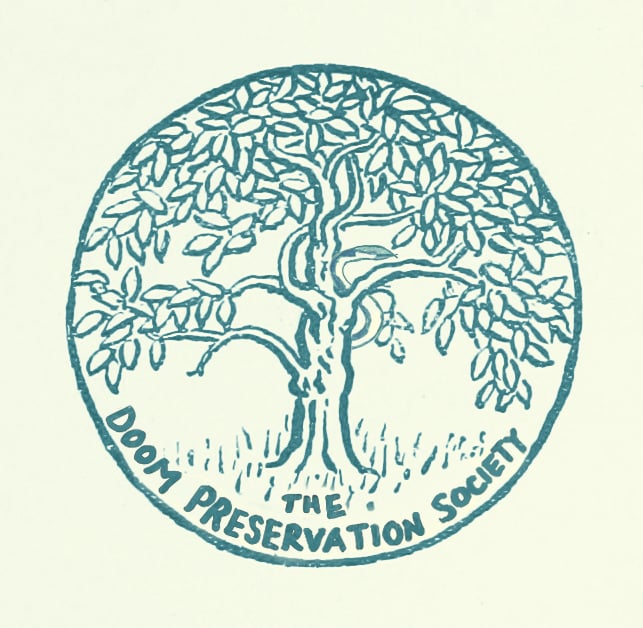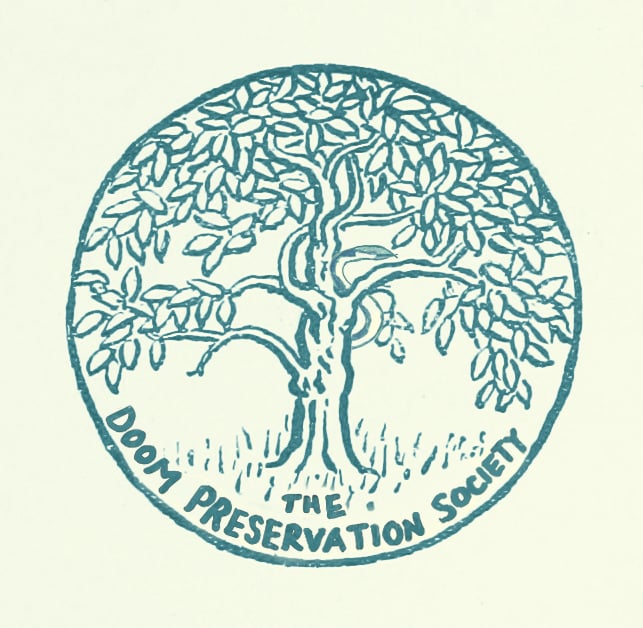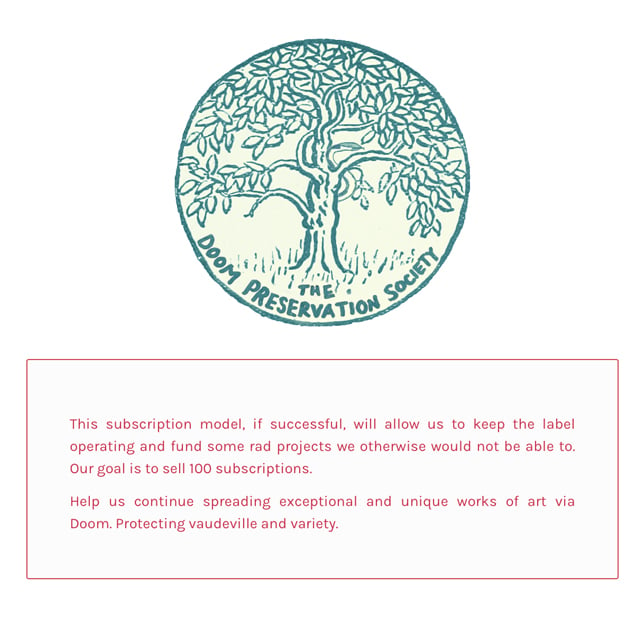 The Doom Preservation Society Subscription Bundle
Join us for the inaugural year of The Doom Preservation Society. Our subscription bundle delivers fresh doom to your doorstep randomly throughout the year.
Your support will allow us to keep the label operating and fund some rad projects we otherwise would not be able to. In addition to the items you'll receive, consider a small portion of your payment a donation that will help us continue spreading exceptional and unique works of art.
The survival of the label depends on subscribers.
The Doom Preservation Society Subscription Bundle includes:
● One (1) Cassette of a new collaborative full-length album from Lee Baggett and Blind Dead Timmy.
● One (1) Vinyl LP of Graves Presents: Gary Owens "I Have Some Thoughts". Sixteen sing-along songs detailing the daily challenges of marital life.
● One (1) Vinyl LP of a new album from supergroup Thee Conductor (Will Oldham, Jason Butler, Glenn Kotche). This is a special edition version exclusive to Preservation Society members.
● Two (2) To Be Determined vinyl project sent to Preservation Society members prior to its official release.
● Two (2) vinyl selections from our back catalog.
● One (1) Cassette exclusive to Preservation Society members.
● One (1) poster illustrated and signed by Lee Baggett
● Perpetual Doom Stickers w/ all new releases
● Digital downloads of all albums in subscription
● Random bonus materials
The subscription is for the year of 2023, but some releases may come later due to the nature of record delays and other unexpected events. Content subject to change.
God save Perpetual Doom.
Thank you.