"DOOM IS LOVE" Bumper Sticker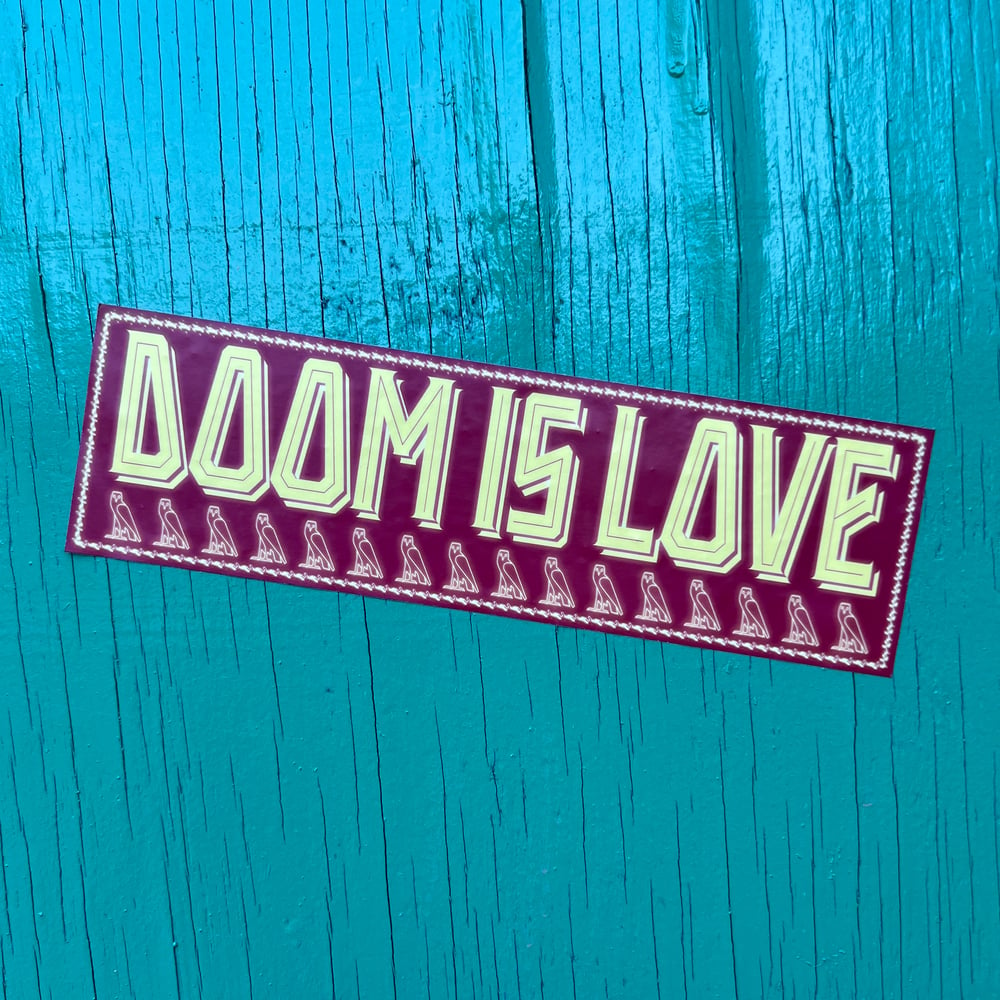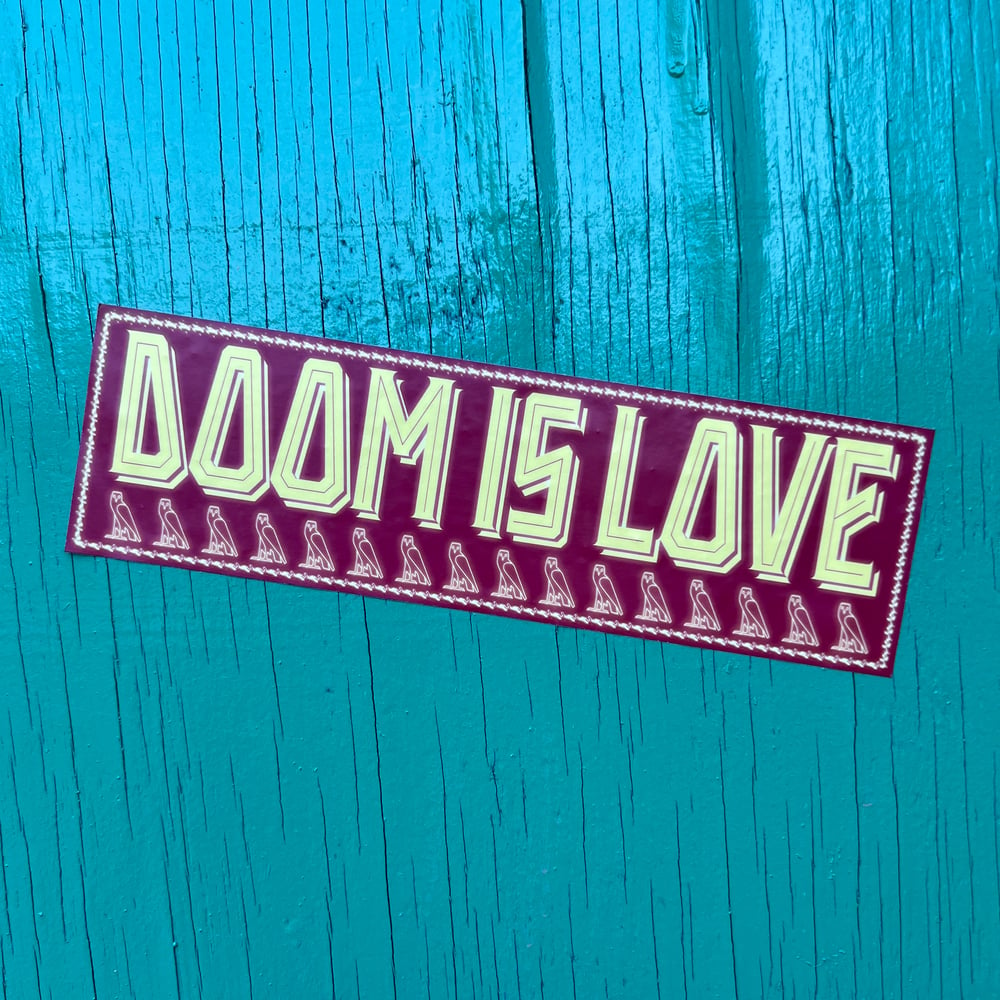 One "DOOM IS LOVE" 3" x 11.5 bumper sticker. Inspired by religious bumper stickers of the 70's.
Bumper sticker is printed on extra thick vinyl and has a strong adhesive. It is weatherproof: fade resistant for 3 to 5 years, even in the toughest conditions.