Assorted Perpetual Doom Sticker Pack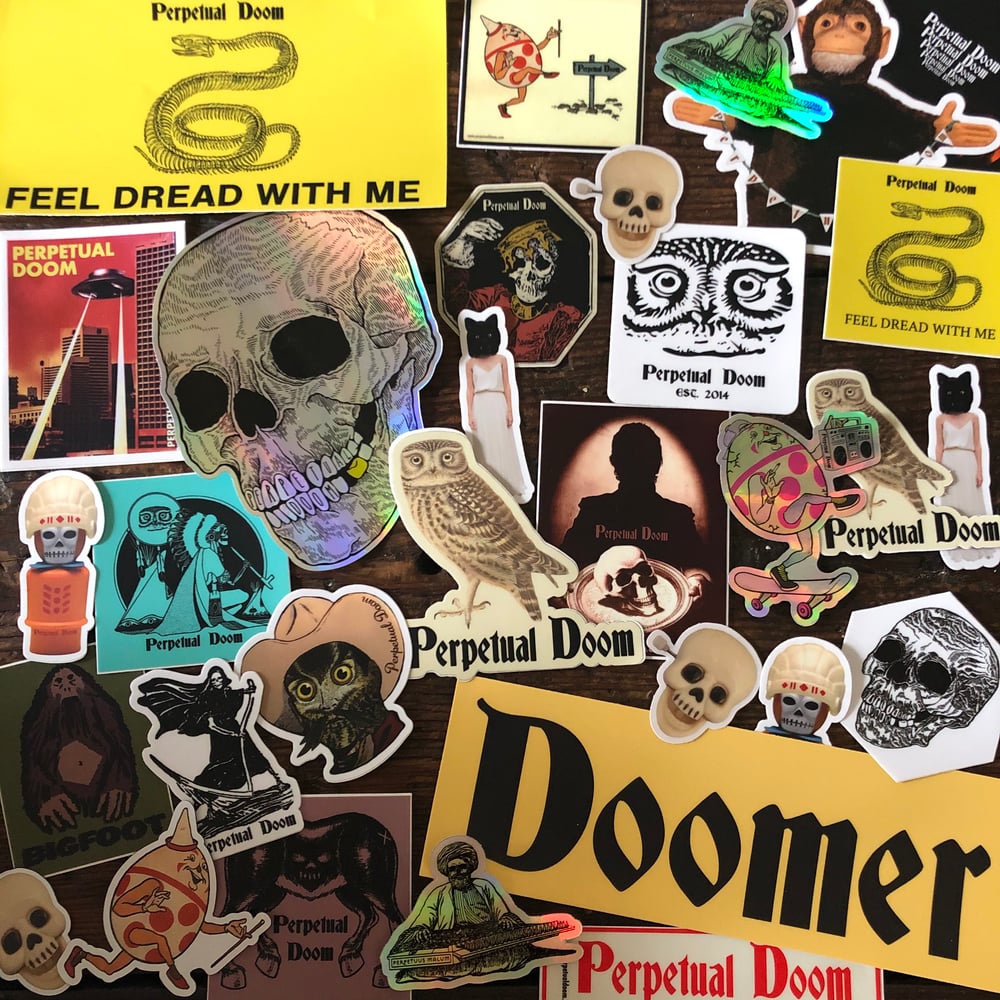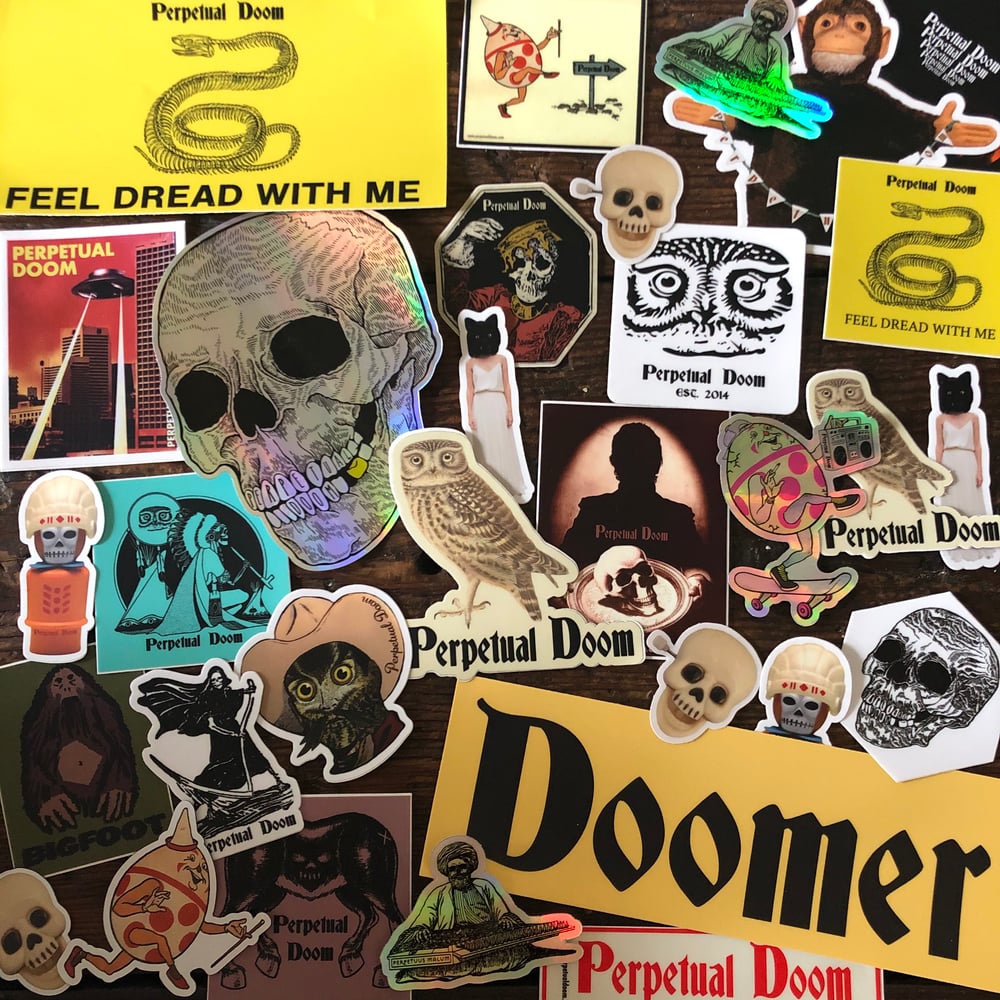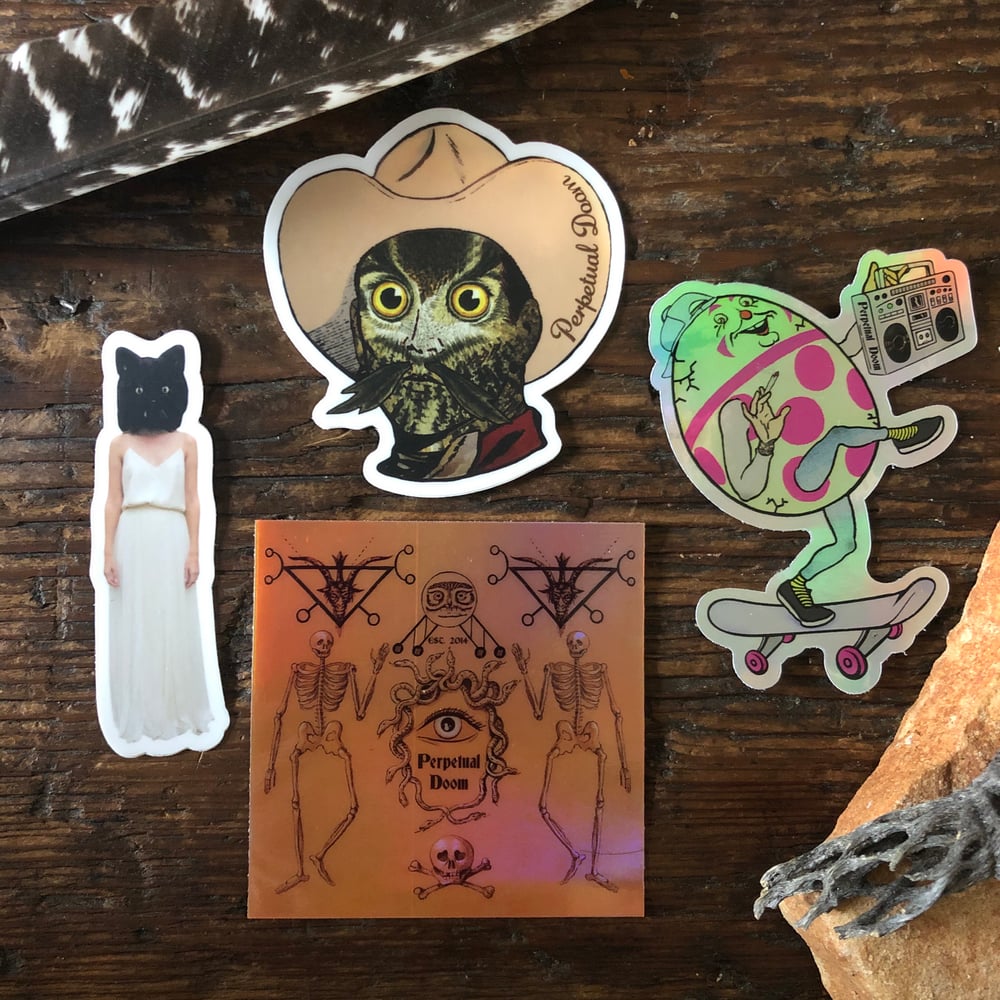 Our sticker packs are guaranteed to bring you Doom. Sticker packs will be randomized. Various textures including glossy and holographic.
Small Pack includes 7 assorted stickers.
Large Pack includes 15 assorted stickers.
Our stickers are printed on extra thick vinyl and have a strong adhesive. They are weatherproof: fade resistant for 3 to 5 years, even in the toughest conditions.
Free shipping in the U.S.